Increase your chances of landing a job interview, get a free verbal critique of your resume send it to careragency@gmail.com with REVIEW in caps as the subject line. Send your resume for possible placement and free job application guidelines.
We can also assist you with this job application. Request job application assistance when getting your review.
Click the Links Below to Get Job Updates.
https://www.facebook.com/groups/1126060830815705/
https://t.me/joinchat/EBWPu0Cfzh880lRySce_AQ
Angaza creates software for selling life-changing products in underserved markets.
When a family in Tanzania (or Kenya, or Nigeria, or India…) pays a weekly installment on their new home solar installation, their payment is processed by Angaza backend software. When they have a question about their account, a call center finds the answer using an Angaza web application.
Their lives were changed when they could turn on electricity for the first time, and the sales agent who made that possible used an Android app from Angaza: to register their purchase, to set up their installation, and to stay in touch while they start to benefit from it.
Plenty of other "B2B SaaS" companies build software designed for mature industries and well-served markets. Angaza software might be running on a $30 smartphone. It may be the first app the agent has ever installed. It is probably being used in a place where 2G data is a luxury. These situations are not edge cases. These people are our core users. We believe they'll use our software to dramatically improve the daily lives of hundreds of millions of people over the next decade.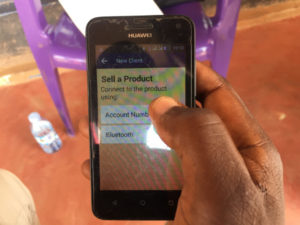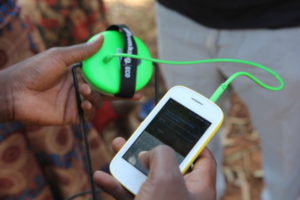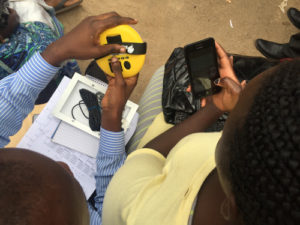 This Position
Angaza is hiring an Android-focused software engineer to join our team in Nairobi. You will build the software used by sales agents to manage solar financing for hundreds of thousands of families. As a team, we embrace collaboration and independent responsibility: you'll be supported in your work, and you'll have the freedom to make your own decisions.
We use a mix of Java and Kotlin, with an application architecture built on RxJava.
Angazans have a wide range of backgrounds and stories. If you're excited by what we do, you should reach out no matter what. To help you decide whether this role is right for you, though, we'll list some target attributes:
You've worked professionally in software development for 3+ years, with at least a year of Android development experience specifically. (These are minimums. If you have more career history, that's great.)
You care about a clear and well-maintained internal implementation almost as much as you care about delivering great features to end users.
You get as much satisfaction from overcoming technical constraints—like the max memory footprint on a handset with 128 MiB of RAM—as from building fresh functionality.
You tend to think through and communicate the tradeoffs of different implementations, rather than jumping straight to the one that feels right.
You appreciate the craft in your work, and you value its impact even more.
Next Step
This position is full-time and on-site in our Nairobi office.
Send us your contact details and résumé. Feel free to attach any extra information you think we should know. We look at every single person. We'll get back to you shortly.
Other Details
Angaza is a for-profit company with offices in San Francisco and Nairobi.
Our global technical team is more than two dozen people. We've worked at places like Kiva, Canonical, Yahoo, and Microsoft. We strive to be thoughtful, pragmatic, and collaborative.
Our hiring process typically involves a phone conversation, a small and well-defined home project, and an on-site interview. We don't believe in gotcha logic puzzles or adversarial whiteboard exercises, and we give you specific constructive feedback wherever possible.
---