Increase your chances of landing a job interview, get a free verbal critique of your resume send it to submitcv@careerassociated.com with REVIEW in caps as the subject line. Send your resume for possible placement and free job application guidelines.
IMPORTANT: Read the application instructions keenly
Click the Links Below to Get Job Updates.
https://www.facebook.com/groups/1126060830815705
https://t.me/joinchat/EBWPu0Cfzh880lRySce_AQ.
---
Tasks and Responsibilities Overall responsibility for HORIZONT3000's financing Programme in East Africa encompassing almost 20 Partner Organisations in Uganda, Kenya and Tanzania:
Coordinate all processes of the Financing Programme in East Africa in compliance with the HORIZONT3000 regulations and contracts
Conduct programmatic monitoring of Partner Organisations in line with HORIZONT3000 Monitoring & Evaluation Policy
Provide contractual guidance for Partner Organisations
Provide capacity building to the Partner Organisations e.g. in PCM (Project Cycle Managment), Logframe development, narrative reporting, monitoring and evaluation and the like based on prior mutual needs assessments
Coordinate with the HORIZONT3000 Finance Experts who are responsible for the financial monitoring and conduct the Audit Process
Prepare base- and end-line reports/evaluations with external consultants
Supervise the Programme Team consisting of five staff technically
Screen potential new partners; identify and design new projects
Coordinate responses to EU-Calls and the implementation of EU funded projects
Ensure reporting to donors in time and according to the required standards and formats
Accompany programme coordinators form headquarters, donor representatives and staff from Member Organisations on their monitoring visits
Work closely with the with programme coordinators from at Headquarters in Vienna
Location
The Financing Programme Manager will be employed by HORIZONT3000 East Africa in Kampala, Uganda with frequent travelling within Uganda, Kenya and Tanzania.
Qualifications
Bachelor University Degree in Development Studies, Project Management, Business Administration or similar field and at least five years' experience in a comparable position preferably in an (international) NGO in the field of development cooperation.
Skills and Competences
Experience in project design, monitoring and reporting and familiarity with Project Cycle Management tools
Competences in financial management of programmes and projects
Experience in managing projects funded by institutional donors like bilateral agencies and foundations
Work against tight deadlines and under pressure
Plan, prioritise and manage own workload under minimal supervision
Self-driven and well organised
Excellent team player while being a supervisor at the same time
Relevant, proven experience in supervision of teams
Willingness to work outside normal hours when required
Willingness to frequently travel in Uganda, Kenya, Tanzania
Attention to detail, orderliness, integrity and passion for capacity building
Excellent interpersonal skills
Excellent Communicator
Elaborated negotiation skills
Proficient in Microsoft Office packages (especially Excel, Word, PowerPoint)
Knowledge of Kiswahili will be an added advantage
Experience in implementation of EU-Projects will be an added advantage
Experience in Gender Mainstreaming will be an added advantage
Terms of service
The Financing Programme Manager forms part of the team at the Regional Office East Africa in Kampala and reports to the Regional Director. After a probation period of six months the contract will be for three years renewable; subject to performance.
About HORIZONT3000
HORIZONT3000 was established in 2001 through the merger of previously 3 separate Austrian non-governmental development-cooperation organisations. HORIZONT3000 is governed by the general assembly and the board formed of six out of its eight catholic member organisations. The organisation has its main office in Vienna as well as regional offices in Uganda for East Africa, in Nicaragua for Central America, and country offices in Senegal, Papua New Guinea and Mozambique.
HORIZONT3000 specialises in the assistance, coordination and monitoring of projects and programmes as well as in the provision of technical experts in countries of the global south. In 2019, the organisation assisted around 150 projects (through funding and experts) in 14 countries in Africa, Latin America and Oceania. Thematically, HORIZONT3000 focuses on three sectors: Civil Society and Human Rights, Rural Development and Natural Resources Management, and Education. Gender and Environmental Protection are cross-cutting issues.
HORIZONT3000 aims at targeting the most vulnerable population groups, such as smallholders, women, children and youth, human rights groups as well as indigenous population. Through its presence in the regional and country offices, HORIZONT3000 cooperates and engages through an open and constructive dialogue with local partner organisations and beneficiaries guaranteeing a participatory approach and ensuring relevance and sustainability. All projects and programmes are developed upon request and in cooperation with the partners.
HORIZONT3000 considers capacity development as core methodology of its work. It is conceived as the expansion of the capacities of people, organisations and societies on various levels. Supporting the development of human, organisational or institutional resources to sustainably empower our local partner organizations is complemented by our knowledge management programme as a second methodological pillar.
The HORIZONT3000 Regional Office East Africa in Kampala is looking for a qualified Manager of for the Region's Financing Programme.
How to Apply

Send your typed application including cover letter, curriculum vitae and copies of relevant academic certificates and references by email to: office@horizont3000.org until 27th of January 2020.
For further information check the HORIZONT3000
Please note that only shortlisted candidates will be contacted.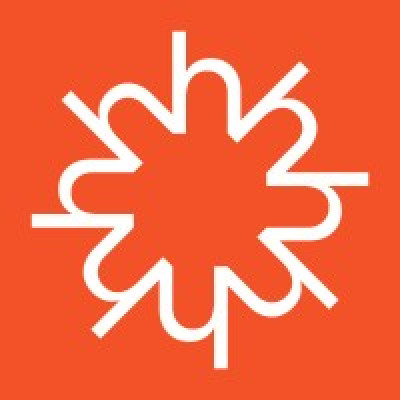 .
.
.
---