Increase your chances of landing a job interview, get a free verbal critique of your resume send it to submitcv@careerassociated.com with REVIEW in caps as the subject line. Send your resume for possible placement and free job application guidelines.
IMPORTANT: Read the application instructions keenly
Click the Links Below to Get Job Updates.
https://www.facebook.com/groups/1126060830815705
https://t.me/joinchat/EBWPu0Cfzh880lRySce_AQ.
---
The Board of National Oil Corporation of Kenya intends to recruit a qualified professional to the position of Chief Executive Officer.
The Corporation is mandated, by the Government of Kenya, to participate in all aspects of the oil and gas sector, covering the Upstream sector (oil and gas exploration), and Downstream sector (sales and marketing of petroleum products).
The Corporation operates in a competitive sector with local and international interfaces. This requires strong marketing, financial and interpersonal skills as well as practical relevant and thorough knowledge and experience of the oil and gas sector. The job holder will be the Accounting Officer responsible for setting and executing the overall business strategy for
the Corporation, ensuring that the Corporation meets set performance targets on an on-going basis and ensuring profitability and maximization of shareholder value.
The objective of this role is to drive National Oil's transformation agenda with a view to positioning National Oil at the heart
of Kenya's economic and social transformation.
Key areas of focus will include:
Upstream Sector

Expanding National Oil's niche in upstream;
Acquiring additional upstream acreage both onshore and offshore;
Developing upstream capacity;
Positioning National Oil as a thought leader in upstream oil and gas matters; and
Developing opportunities in upstream support services.

Midstream Sector

Developing last mile petroleum infrastructure to ensure even the remotest parts of the country are adequately served with petroleum products; and
Assisting in positioning Kenya as a regional hydrocarbon corridor in liaison with key stakeholders including Ministry of Petroleum and Mining, Kenya Pipeline Company and the National Treasury.

Downstream Sector

Driving market leadership with a view to enhance market share for National Oil;
Positioning National Oil as a gad company with a focus on enhancing LPG penetration in Kenya and developing opportunities for natural gas; and
Enhancing the brand equity for the National Oil Corporation of Kenya brand and product brands.
Key Responsibilities:
Providing leadership in the conceptualization, development and implementation of the company's strategic plans to enhance profitability;
Advising the Board on the performance of the company and all matters relating to the company strategy;
Ensuring continued improvement in the quality and value of services and products provided by National Oil;
Cultivating and encouraging a productivity culture that promotes ethical practices and sound corporate governance;
Establishing and assuring proper internal controls;
Establishing, directing and managing the company's managerial, financial and operational systems, procedures and controls to ensure that they are professional, workable and sustainable so as to enhance value;
Identifying and providing strategic direction on new investments, business opportunities and change management;
Nurturing the organization's human resource and ensure appropriate management structures and policies are developed and implemented within the organization for sustainable growth;
Managing relationships and networking with local and global business partners and stakeholders;
Providing proactive public relations and enhance National Oil's corporate image;
Leading and fostering a conducive corporate culture that promotes strong ethical practices, good governance and employee satisfaction;
Accounting to the National Treasury, the Parent Ministry and the National Assembly and ensuring that the resources of the Corporation are mobilized and used in a way that is lawful, authorized, effective, efficient, economical and transparent;
Leading the Corporation in fostering the highest standards of professional ethics and implementing the values and principals of Public Service as set out at Article 232 of the Constitution of Kenya; and
Any other responsibilities as the Board may determine from time to time.
PROFILE
 
Academic Qualifications
Master's Degree in Strategic Management, Business Administration, Finance, Economics or any other relevant field from a recognized institution.
Bachelor's degree in Business Administration, Statistics, Finance, Economics, Commerce, Business, Engineering, Mining, Geology, Geophysics, Geochemistry, Petroleum Engineering or any other relevant field from a recognized institution.
Professional Qualifications
Professional qualification(s) shall be an added advantage.
Experience
At least 12 years' working experience with at least 5 years at senior management level overseeing multidisciplinary functions in a busy commercial environment;
Prior experience in managing a functional level in a large organization /busy environment.
Proven track record in managing projects;
Significant experience in oil and gas sector or commodity markets;
Well-grounded understanding of corporate governance;
Proven track record on development and implementation of turnaround strategies;
Proven track record, knowledge and experience in upstream, midstream and downstream hydrocarbon industry; and
Knowledge of Public Finance and Public Procurement Laws and Regulations.
Key Competences
Ability to manage people, operations and financial resources;
Strategic thinker with good commercial acumen;
Demonstrate ability to drive and manage change and transformation;
Excellent interpersonal, management and communication skills; and
Excellent organizational, analytical and coordination skills.
How to Apply
Candidates will be required to satisfy the requirements of Chapter Six of the Constitution of Kenya on leadership and integrity, and are thus required to submit clearance certificates from the following institutions together with the job application:
• Kenya Revenue Authority (Tax Compliance Certificate)
• Higher Education Loans Board
• Ethics & Anti – Corruption Commission
• Criminal Investigation Department (Certificate of Good Conduct)
• Report from an approved Credit Reference Bureau (CRB)
The Chief Executive Officer shall report to the Board of Directors and shall hold office for a term of three (3) years and shall be eligible for re-appointment subject to terms.
Applicants can access advertisement and application details on National Oil website www.nockenya.co.ke/recruitment . Applicants should either email to chairman@nockenya.co.ke or send their application and detailed CV with copies of certificates, indicating current position, qualifications, working experience, current remuneration, names of at least three (3) professional referees and day time telephone number to:
The Chairman, Board of Directors
National Oil Corporation
P.O. Box 58567-00200 NAIROBI
Applications should reach us not later than 5pm on 27th January 2020. Only short-listed candidates shall be contacted.
National Oil is an equal opportunity employer.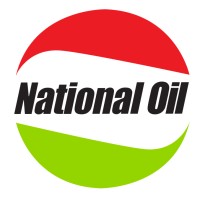 https://nationaloil.co.ke/wp-content/uploads/2020/01/NATIONAL-OIL-CORPORATION-CHIEF-EXECUTIVE-OFFICER.pdf
.
.
.
---