Increase your chances of landing a job interview, get a free verbal critique of your resume send it to submitcv@careerassociated.com with REVIEW in caps as the subject line. Send your resume for possible placement and free job application guidelines.
IMPORTANT: Read the application instructions keenly
Click the Links Below to Get Job Updates.
https://www.facebook.com/groups/1126060830815705
https://t.me/joinchat/EBWPu0Cfzh880lRySce_AQ.
---
KeMU/ASA/DoS/1/1/2020
Job Summary
The Dean of Students is responsible to the Deputy Vice-Chancellor (Academic and Students' Affairs) for the smooth running and coordination of all students' activities.
Academic / Professional Requirements
PhD in Education or Social Sciences from recognized University
At least five (5) years working experience with students. Having worked as a Deputy Dean of Students shall be an added advantage
Mature with proven ability to make quick rational decisions.
Proven ability in handling students' affairs.
The candidate should be fully compliant with the provisions of Chapter 6 of the Constitution of Kenya.
Responsibilities
Act as the link between the students and University administration;
Liaise with other service departments that affect housing, health, sports and welfare of students including guidance, counseling and academic advisory;
Advise the Student Governing Council (SGC) in matters concerning its functions and regulate expenditure of its finances;
Manage University Students' Organization elections and oversee a smooth transition from one outgoing SGC to a new one;
Handle internal and external student correspondence and provide secretarial assistance whenever possible;
In conjunction with the students' organization arrange various types of entertainment for students and coordinate all other cultural activities;
Receive students' disciplinary cases and process them in consultation with the Deputy Vice-Chancellor (Academic Affairs) for the Students' Disciplinary Committee;
Supervise and coordinate all students' publication like newsletters and newspaper;
Maintain a communication like (dialogue) between the University administration and the students through their organization;
Help in clearing students leaving the country to other countries in conjunction with the Ministry of Education;
Plan, prepare and direct students' welfare activities like funerals, weddings, parties or the celebrations;
Keep in safe custody all KeMUSA equipment e.g. television, video machines, radios,projectors etc. and maintaining records for them;
Oversee the management of Students Centre facilities;
Coordinate activities of the Students Affair Division, Students Welfare Services Department, Guidance and Counseling Department, Religious activities and involving students and Chaplaincy. Games and sports Department and Wardenship Department in all campuses;
Liaise with other service department that may affect students' welfare like health,catering and accommodation;
Liaise with general public rule on matters relating to students;
Enforce rules and regulations governing the conduct and discipline of the students of the University;
Undertake from time to time any other duties as may be assigned by the Deputy Vice-Chancellor (Academic and Student Affairs).
How to Apply

Interested applicants should send three (3) copies of their application, accompanied by detailed Curriculum Vitae (CV), copies of academic and professional certificates, National
ID card or passport, and other relevant testimonials. Applicants who will be invited for the interview will be required to bring the following:
Clearance certificate from;

Kenya Revenue Authority;
Higher Education Loans Board;
Ethics and Anti-Corruption Commission;
Credit Reference Bureau;

Certificate of Good Conduct from Criminal Investigation Department;
Letters of recommendation (in sealed envelopes) from at least three persons familiar with the applicant's professional experience and general character one of
whom must be the pastor of their local church.
Three (3) copies hard copies of the application dossier (Letter, CV, Certificates and Testimonials should be sent to:
The Vice Chancellor
Kenya Methodist University
P. O. Box 267 – 60200
MERU, KENYA
An electronic copy of the application letter and CV in PDF format should be sent to: vice.chancellor@kemu.ac.ke
To be received on or before 31st January 2020. Only shortlisted candidates will be contacted.
All the positions above require individuals who are committed to Christian values and are of high ethical standards, integrity, and professionalism.
KeMU is an Equal Opportunity Employer.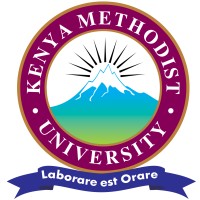 .
.
.
---