Increase your chances of landing a job interview, get a free verbal critique of your resume send it to submitcv@careerassociated.com with REVIEW in caps as the subject line. Send your resume for possible placement and free job application guidelines.
IMPORTANT: Read the application instructions keenly
Click the Links Below to Get Job Updates.
https://www.facebook.com/groups/1126060830815705
https://t.me/joinchat/EBWPu0Cfzh880lRySce_AQ.
---
KeMU/VC/DUAM/1/1/2020
Reporting to the Vice-Chancellor, the Director of University Advancement & Marketing is responsible for fundraising, alumni outreach, marketing, partnerships and collaborations.
Duties and responsibilities
Support the university in the implementation of the Strategic Plan in the key priority areas related to university advancement;
Work with the Senior Management team in fundraising for university operations and development;
Build and maintain strong strategic linkages with the industry, research organizations, foundations and development partners;
Develop opportunities for exchange programmes for staff and students;
Spearhead marketing activities;
Provide leadership, direction, and coordination to strengthen and expand the services provided by University Advancement Office;
Spearhead the internationalization agenda of the University; 
Monitor and create database for university resource mobilization opportunities and position the university strategically;
Strategically align available resources that best leverage the talent and tools necessary to reach resource mobilization goals;
Build, manage, and steward a strong relationships with the University alumni;
Build strong collaborative partnerships and networks and maintain regular communications with all stakeholders;
Qualifications and Skills
Must be a PhD holder (preferably Marketing and Resource Mobilization) from a recognized institution;
Must have at least three (3) years' work experience in a recognized University or
its equivalent, research institution or related organization;
Experience in marketing and fundraising shall be added advantage
Should have ability to lead, guide, coordinate and facilitate fundraising, marketing, outreach and collaboration activities;
Should demonstrate skills in organizing resources and establishing priorities;
Should demonstrate ability to spearhead the internationalization of the university;
Should have proven record of working with funders and partners;
Should have experience in grant writing and evidence of funded projects and initiatives;
Should have proven networking and collaborative ability;
The candidate should be fully compliant with the provisions of Chapter 6 of the Constitution of Kenya
How to Apply
Interested applicants should send three (3) copies of their application, accompanied by detailed Curriculum Vitae (CV), copies of academic and professional certificates, National
ID card or passport, and other relevant testimonials. Applicants who will be invited for the interview will be required to bring the following:
Clearance certificate from;

Kenya Revenue Authority;
Higher Education Loans Board;
Ethics and Anti-Corruption Commission;
Credit Reference Bureau;

Certificate of Good Conduct from Criminal Investigation Department;
Letters of recommendation (in sealed envelopes) from at least three persons familiar with the applicant's professional experience and general character one of
whom must be the pastor of their local church.
Three (3) copies hard copies of the application dossier (Letter, CV, Certificates and Testimonials should be sent to:
The Vice Chancellor
Kenya Methodist University
P. O. Box 267 – 60200
MERU, KENYA
An electronic copy of the application letter and CV in PDF format should be sent to: vice.chancellor@kemu.ac.ke
To be received on or before 31st January 2020. Only shortlisted candidates will be contacted.
All the positions above require individuals who are committed to Christian values and are of high ethical standards, integrity, and professionalism.
KeMU is an Equal Opportunity Employer.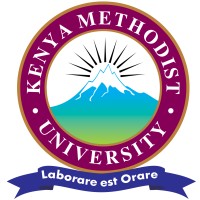 .
.
.
---