Increase your chances of landing a job interview, get a free verbal critique of your resume send it to submitcv@careerassociated.com with REVIEW in caps as the subject line. Send your resume for possible placement and free job application guidelines.
IMPORTANT: Read the application instructions keenly
Click the Links Below to Get Job Updates.
https://www.facebook.com/groups/1126060830815705
https://t.me/joinchat/EBWPu0Cfzh880lRySce_AQ.
---
KeMU/IAT/AAS/1/1/2020
The Internal Audit Assistant will assist to ensure the University resources are safeguarded and economically utilized by planning and completing financial audits; identifying
inadequate, inefficient, or ineffective internal controls; recommending improvements.
Duties and Responsibilities
He/she will assist to:
Plan financial audits by understanding University objectives, structure, policies, processes, internal controls, and external regulations; identifying risk areas; preparing audit scope and objectives; preparing audit programs.
Assess compliance with relevant regulations and legal requirements by studying existing and new legislation; enforcing adherence to requirements; advising management on needed actions.
Assess risks and internal controls by identifying areas of non-compliance; evaluating manual and automated (ERP) financial processes; identifying process weaknesses and
inefficiencies and operational issues.
Verify assets and liabilities by comparing and analyzing items and collateral to documentation.
Complete audit paper work by documenting audit tests and findings.
Communicate audit progress and findings by providing information to management highlighting unresolved issues; reviewing working papers and preparing final audit
reports.
Improve governance by recommending changes in management monitoring, assessment, and motivational practices, in the internal control structure, and in operating processes; identifying root causes.
Support external auditors by coordinating information requirements.
Provide financial control information by collecting, analyzing, and summarizing data and trends.
Contribute to team results by welcoming new and different work requirements; exploring new opportunities to add value to the University.
Required skills and qualification
Bachelor's degree in Finance or Accounting or its equivalent will be an added advantage
CPA (K) / ACCA and a member of ICPAK.
Training in risk and/or fraud management is highly preferable.
At least 2 years audit experience preferably in institution of higher learning
Strong business acumen and an ability to identify audit issues.
Strong analytical skills, team player, ability to multi-task, flexible and can work under 
How to Apply
Interested applicants should send three (3) copies of their application, accompanied by detailed Curriculum Vitae (CV), copies of academic and professional certificates, National
ID card or passport, and other relevant testimonials. Applicants who will be invited for the interview will be required to bring the following:
Clearance certificate from;

Kenya Revenue Authority;
Higher Education Loans Board;
Ethics and Anti-Corruption Commission;
Credit Reference Bureau;

Certificate of Good Conduct from Criminal Investigation Department;
Letters of recommendation (in sealed envelopes) from at least three persons familiar with the applicant's professional experience and general character one of
whom must be the pastor of their local church.
Three (3) copies hard copies of the application dossier (Letter, CV, Certificates and Testimonials should be sent to:
The Vice Chancellor
Kenya Methodist University
P. O. Box 267 – 60200
MERU, KENYA
An electronic copy of the application letter and CV in PDF format should be sent to: vice.chancellor@kemu.ac.ke
To be received on or before 31st January 2020. Only shortlisted candidates will be contacted.
All the positions above require individuals who are committed to Christian values and are of high ethical standards, integrity, and professionalism.
KeMU is an Equal Opportunity Employer.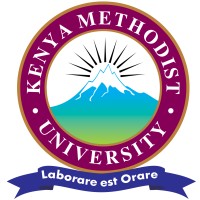 .
.
.
---