Increase your chances of landing a job interview, get a free verbal critique of your resume send it to submitcv@careerassociated.com with REVIEW in caps as the subject line. Send your resume for possible placement and free job application guidelines.
IMPORTANT: Read the application instructions keenly
Click the Links Below to Get Job Updates.
https://www.facebook.com/groups/1126060830815705
https://t.me/joinchat/EBWPu0Cfzh880lRySce_AQ.
---
Samaritan's Purse (SP) is making a difference in the lives of people in East and Central Africa.Roads in this region are often poor or non-existent.Most often, the best and safest way to get there is to use aircraft. You could have a Career With Impact as a Pilot/Mechanic in this region.

This position supports Samaritan's Purse (SP) East Africa programs and projects by providing safe and reliable air transportation. Pilots may be assigned to more than one aircraft type. Additionally, current base location(s) should not be assumed to be final; flexibility may be required.

Essential Duties
Maintain a personal, active relationship with Jesus Christ and is a consistent witness for Jesus Christ.
Performs pilot and maintenance duties as needed or assigned. These will also involve administrative tasks not directly associated with day to day flying that are needed to ensure a safe and regulatory compliant program.
Loads and unloads the aircraft.
Keeps the aircraft clean, neat, and polished when home and away from the home base including sanitizing the aircraft restroom facilities after each flight.
Ensures company and personal databases, publications and manuals are kept current.
Obtains an annual first class medical and ensures other FAR required currencies are maintained.
Assists in the maintenance, repair, and cleaning of SP hangar and property.
Represents Samaritan's Purse as a professional when dealing with donors, government officials, and others.
Aircrew should expect to overnight away from home base approximately 35% of the time. Personnel should anticipate many of the locations being austere with few amenities. Showers, a hot meal, and even a bed may not be available. Sleeping in the aircraft may at times be required.
Be willing and comfortable working in remote environments, with little support structure, often in unstable areas or war zones.
When humanitarian crisis arise, it may be necessary to temporarily deploy away from the home base for several weeks, and even up to 30 days at a time.
 
EDUCATION And/or EXPERIENCE
Fifth year college or university program certificate; or two to four years related experience and/or training; or equivalent combination of education and experience.
Twelve credit hours of college-level Biblical studies preferred.
1,500 hours flight time
Ability to obtain First Class Medical
Commercial Pilot with Instrument Rating
A&P desired but not required
Full-time position

Full Benefits Package Including
Medical, prescription, dental & vision insurance
Flexible Spending Account (FSA)
Long-term and short-term disability insurance
Term Life insurance
401(k) retirement savings plan
Paid vacation/holidays/sick leave
Location: Eldoret, Kenya/Entebbe, Uganda

Samaritan's Purse Distinct Objectives

PROCLAIM THE GOSPEL – EXALT Christ and share the Gospel while working in His Name around the world

SERVE WITH EXCELLENCE – EXCEED the world's standard while serving the purposes of God's kingdom

RESPOND WITH COMPASSIONATE ACTION – EXPEDITE our response to needs as the Lord reveals opportunities to minister

DEMONSTRATE BIBLICAL INTEGRITY – EXHIBIT character and integrity personally, at home and work

WALK IN BOLD FAITH – EXPECT God to do the impossible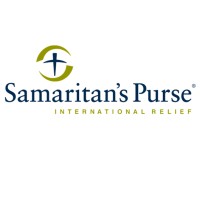 .
.
.
---