Increase your chances of landing a job interview, get a free verbal critique of your resume send it to submitcv@careerassociated.com with REVIEW in caps as the subject line. Send your resume for possible placement and free job application guidelines.
IMPORTANT: Read the application instructions keenly
Click the Links Below to Get Job Updates.
https://www.facebook.com/groups/1126060830815705
https://t.me/joinchat/EBWPu0Cfzh880lRySce_AQ.
---
Innovations for Poverty Action's Right-Fit Evidence Unit is seeking a Coordinator to take a lead advisory role to a portfolio of partner organizations on how to develop and implement adaptive Monitoring and Evaluation (M&E) systems. In the first year, the Coordinator will work on a joint program involving implementers working issues surrounding youth employment, SME finance and technical and vocational training. The position may expand to other engagements as the Right-Fit Evidence Unit grows in Kenya.
The position is based in Nairobi, Kenya, will report directly to the Right-Fit Evidence Engagement Manager based in the United States, and will receive additional oversight and support from IPA Kenya's country management team.
Innovations for Poverty Action (IPA) is a global research and policy nonprofit that discovers and promotes effective solutions to global poverty problems. As its core business, IPA brings together researchers and decision-makers to design, rigorously evaluate, and refine these solutions and their applications, ensuring that the evidence created is used to improve the lives of the world's poor. IPA has conducted hundreds of randomized evaluations across sectors, learning both whether programs work, and how they can work better.
Complementing this core business, the Right-Fit Evidence Unit at IPA is a newer effort aimed at helping organizations build strong and tailored Monitoring, Evaluation and Learning (MEL) systems, which balance the need for information on impact with operational data to support management decisions. In close collaboration with IPA's sector programs and country office teams worldwide, the unit will provide to consulting and direct services implementers, donors, and governments, with the goal of helping them figure out what reliable data and evidence to gather, how to do it in a cost-effective way, and how to make the promise of data-informed programmatic decisions a reality.
Responsibilities 
The M&E/RFE Coordinator will be the primary on-the-ground staff member delivering technical Monitoring, Evaluation and Learning support to an ambitious program of grants, all of which will be touching on youth workforce development in one way or another. The Coordinator will work closely with implementers from the private, public, and nonprofit sector, in order to build their capacity in using adaptive and learning-oriented M&E. With oversight from the Engagement Manager, the Coordinator will:
Design and facilitate regular learning workshops in which implementers are taking stock of the results achieved so far, adapt their programming, and draw new priority questions for M&E
Provide technical advice to partners on the development and maintenance of M&E plans, the design of indicators, data collection methods, and data management, working both with administrative and survey data
Train client team members in how to collect, analyze and summarize M&E data
Support clients to draft theories of change (ToCs) for project activities, by reviewing program documents and relevant literature. Assist clients to identify M&E questions to test the assumptions in their ToCs, and to design cost-effective approaches to rigorously test these assumptions
Assist clients to prepare materials for regular MEL workshops and meetings, including the coordination of an ambitious annual cross-partners learning event
Help draw cross-implementer lessons relevant to the donor's own learning agenda and the sector as a whole
Play a role in the development and performance of new engagements for the Unit
Qualifications 
Bachelor's degree in economics, public policy, social science, or a related field.
2-5 years of relevant work experience, including experience in MEL (public/NGO sector) or organizational performance (private sector)
Superior analytical, quantitative and conceptual thinking skills
Strong client facing and presentation skills, and ability to build relationships of trust with stakeholders at various levels.
Ability to present information in a structured and insightful way, both in writing and orally
Self-starter, entrepreneurial mindset, versatility and willingness to learn.
Experience working in developing countries
Strong proficiency in Excel for data management and analysis
Passion for making data-driven decision making a reality in the development sector
Preferred additional qualifications
Master's degree in economics, public policy, social science, or a related field
Experience in management consulting or other professional services
Demonstrated ability to coach and train others in statistics, data analysis or MEL methodologies
Experience with programs relating to youth workforce development and/or private sector development
Familiarity with the concepts surrounding the Theory of Change and the core tools of MEL (both quantitative and qualitative research methods)
Familiarity with SurveyCTO, Open Data Kit or similar survey software, SMS or Interactive Voice Response (IVR) technology
Ability to use Stata, R or similar statistical software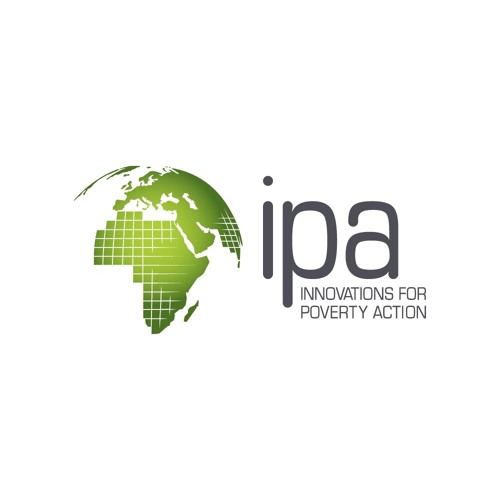 .
.
.
---