Would you like to get more call backs when applying for jobs? send your C.V. to submitcv@careerassociated.com or click the following link. Submit C.V.! use the subject heading REVIEW.
IMPORTANT: Read the application instructions keenly
Click the Links Below to Get Job Updates.
https://www.facebook.com/groups/1126060830815705
https://t.me/joinchat/EBWPu0Cfzh880lRySce_AQ.
---
This role will be responsible for developing and implementing a rights-based strategy to accelerate demographic transition in countries that are at risk of being unable to achieve their demographic dividend goals.
Initially in Addis Ababa, London or Nairobi, The role will ultimately be located in West Africa
Adolescence Sector has a growing investment portfolio with a five-year goal to:
Accelerate a demographic transition through choices that prevent unplanned pregnancy and increase comprehensive SRH Rights.
The current objectives of the portfolio are to:
1. Change facts-on-the-ground: Through a self-care revolution that equips millions with the tools and choices to take control of their SRH
2. Youth centred design & delivery: Demonstrate, deliver and inspire others to adopt a next generation of youth-focused SRH programmes, leveraging the digital transformation in health
3. Provide philanthropic leadership on demographic transition
4. Build sector resilience by confronting opposition tactics and defending SRHR
5. spending
6. Leverage: Increase the proportionality and diversity of co-funding
The Sector is growing with a highly localized and multi-disciplinary team.
Must have the following:
Qualifications, skills and experience
Extensive and progressive leadership in diverse settings.
Academic and/or practical application of approaches to achieve a demographic transition and change fertility dynamics.
Outstanding communication skills using a variety of presentation techniques.
Strong management skills with a background of leading, inspiring and empowering others, plus demonstrable experience of supporting workplace diversity.
Knowledge and/or experience of working in emerging markets (Sahelian West Africa essential).
Working knowledge of behavioral economics and political economy of demography.
Working knowledge of the Sexual and Reproductive Health sector, and an understanding of key players and debates.
Commercial experience and/or a background that includes social entrepreneurship is desirable.
French language skills essential, and/or local languages in our countries of focus.
Personal attributes
Passionate about how philanthropy can be used to support countries in West Africa achieve a demographic dividend.
A creative mindset used to problem solving and leading innovations.
Ability to pull together teams and seek ways to maximise the contribution of others.
Transparent communicator, results focused.
Resilient – anticipating potential setbacks with the ability and pace to change course.
Aware of the challenges that stigmatised groups and young people might face when trying to access services, notably the barriers associated to sexual health.
High degree of comfort with progressive sexual rights – notably that contraception and safe abortion care should be available to all who need it.
Strongly supportive of diversity in the workplace.
Willingness to travel: Expect brief trips every 4-6 weeks.
To apply please send CV and one page Cover Letter stating reasons for applying
Click Here to Apply on LinkedIn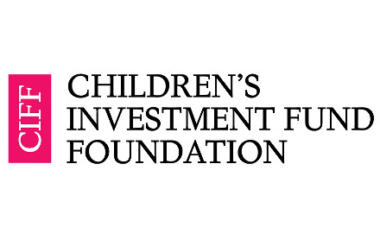 .
.
.
---