Would you like to get more call backs when applying for jobs? send your C.V. to submitcv@careerassociated.com or click the following link. Submit C.V.! use the subject heading REVIEW.
IMPORTANT: Read the application instructions keenly
Click the Links Below to Get Job Updates.
https://www.facebook.com/groups/1126060830815705
https://t.me/joinchat/EBWPu0Cfzh880lRySce_AQ.
---
Position main function:
To support project planning, monitoring, and evaluation of Communicating with Communities activities in Kakuma Refugee Camp and share key lessons learnt.
Main Duties and Responsibilities include but are not limited to:
Programmatic:
Lead data collection, entry, cleaning, audits and filing for FilmAid Kenya projects and programme
Lead reporting at various levels; organisational, project, donor, activity.
Routinely update teams and management of progress, outcomes, results and impact in the course of implementation
Create work plans to lead monitoring of activities with quality benchmarks and recommend course correction action plans.
Provide technical support to the Field Manager and Programme Managers with research, reports, articles, statistics to support programme development in thematic areas of interest.
Lead feedback session such as FGDs and surveys.
Design data collection tools and implement their use across all projects and programmes implemented by FilmAid Kenya form 3 main pillars, Skills Development, Community Outreach and Media Content Creation.
Conduct qualitative and quantitative data analysis as required using data analysis software and share findings in prescribe output/Outcome/Impact formats.
Manage a consolidated output tracker and support programmes with data compilation.
Participate in research including supporting external evaluators and commissioned research projects.
Supervise M&E staff, Consultants and Volunteers.
Comply with FilmAid policies and practice with respect to protection of Persons of Concern, Code of Conduct, and Standards of Operation, Core Humanitarian Standards, CwC, C4D, and other relevant policies and procedures.
Perform any other duties and responsibilities within the overall function of Research and Learning as and when requested.
Capacity Building on M&E:
Assess own capacity needs and that of Data Clerks with a view to recommend capacity development through on-job training, mentorship and formal training.
Qualifications and Requirements:
· Bachelor's degree in statistics, economics, or related field. Advanced certificate in M&E, statistics preferred.
· At least 2 years practical work experience in monitoring & evaluation of donor projects preferred.
· Solid experience in data management and participatory research methods.
· Working knowledge of Microsoft Office suite including Excel.
· Working knowledge of electronic data collection and management platforms.
· Previous proven evidence of production of quality program and donor reports.
· Knowledge of mixed methodologies with ability to drive innovation and learning.
· Proven knowledge to undertake quantitative and anecdotal analysis.
· Proven experience on working with SPSS, STATA, Atlas.ti, QSR Nvivo, etc.
· Demonstrated professional maturity and able to work independently.
· Diverse with ability to conceptualize various projects.
Skills and Competencies:
· Knowledge of Excel based analysis.
· Good interpersonal skills for team working.
· Good written and verbal communication skills.
· Proven knowledge of qualitative and quantitative data analysis.
· Ability to meet deadlines in multiple tasking environments.
· Very good planning, reporting and presentation skills.
· Results oriented and focused.
· Ability to use various statistical software and tools.
· Ability to adopt in different location
How to apply:
Interested and qualified persons with the required experience are invited to submit their applications with only Cover Letter, CV and 3 references to Email address: jobskenya@filmaid.org on or before 26th February, 2020 and clearly indicate on the subject line as 'Monitoring Evaluation and Learning Officer' and stating your expected remuneration for this role.
Note that applicants who send letters of references, testimonials or any other documents apart from those requested will be automatically disqualified.
Only short-listed candidates will be contacted.
FilmAid is an Equal Opportunity Employer.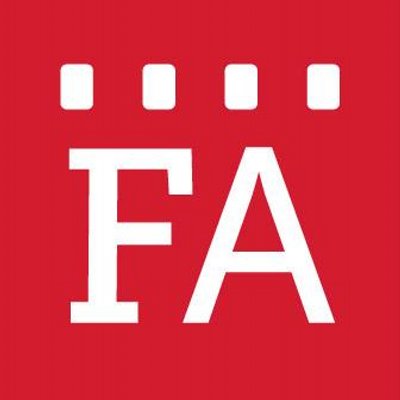 .
.
.
---