Would you like to get more call backs when applying for jobs? send your C.V. to submitcv@careerassociated.com or click the following link. Submit C.V.! use the subject heading REVIEW.
IMPORTANT: Read the application instructions keenly
Click the Links Below to Get Job Updates.
https://www.facebook.com/groups/1126060830815705
https://t.me/joinchat/EBWPu0Cfzh880lRySce_AQ.
---
Job Description
Reporting to a Sr. Investigator, the Investigator will assist the IRC Ethics and Compliance Unit to conduct investigations of allegations involving fraud, waste, abuse and corruption, and other misconduct.  The position will support IRC programs to ensure continued vigilance with regard to the risks associated with violations of IRC's Code of Professional Conduct and Policies the law/regulations and the further development of complaints mechanisms and investigation capacity. The position will work with other IRC functional areas and programs to support our partners, sub-grantees and other agencies in fostering a work environment that minimizes the potential for fraud, waste, abuse, corruption and other forms of misconduct.
Two commitments lie at the foundation of the IRC's work: 1) our unceasing quest to serve the needs of our beneficiaries; and 2) our determination to meet the requirements of our donors as trusted stewards of their resources. In connection with this latter function, the ECU is vested with the responsibility to detect, deter and investigate allegations of misuse of grant resources. This position will play a key role in meeting these challenges by furthering a critical mission of the Ethics and Compliance Unit – to safeguard our resources against fraud and other forms of abuse in challenging and high-risk operating environments. This position will serve these functions through investigating allegations of fraud, collusion and corruption in the use of the grant funds.  As the investigations will involve transactions, individuals and entities in the field, the position requires extensive travel, coordination with investigation teams, forensic specialists and external contractors as required.
Education:
Bachelor's degree required in business, accounting, criminal justice or related field.
Certificates, licenses or advanced degrees in law, accounting or computer forensics an advantage: (CFE/CFF/CPA/CA/CCEP)
Click Here To Apply and For Full Job Description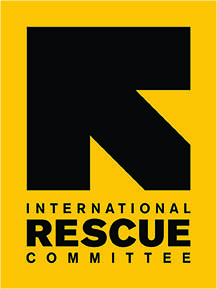 .
.
.
---