Get a free C.V. review by sending your C.V. to submitcv@careerassociated.com or click the following link. Submit C.V.! use the subject heading REVIEW.
IMPORTANT: Read the application instructions keenly
Click the Links Below to Get Job Updates.
https://www.facebook.com/groups/1126060830815705
https://t.me/joinchat/EBWPu0Cfzh880lRySce_AQ.
---
Reports to:  Branch Manager
Job Purpose:
Reporting to the Branch Manager,
The Personal Banker will have a holistic view of all accounts within his/her portfolio, using lead generation and account prioritization to cross sell Bank products and extract value from said portfolio whilst maintaining/ building customer relationship and account information.
 
Key Responsibilities
To ensure growth of Branch Middle Retail portfolio (NFI, deposits and assets) through the acquisition of new to Bank customers through the Retail sales officers and lead generation.
To actively generate referrals to all business partners in the bank to help meet the comprehensive financial needs of entrepreneurs or borrowing entity. 
To ensure acquisition of customers to digital channels.
To effectively manage and expand the relationships with existing Retail banking clients and bringing in new business  from existing portfolio so as to ensure business growth and continuity.
To Grow Middle Retail customer portfolio size (Product per customer, Non-funded income, deposits and assets) by deepening existing customer relationships. 
To ensure a clear retention plan for overall portfolio deposits and loans for the segment, to execute this plan in conjunction with the Branch Manager. 
To monitor account planning for all clients that will assist in advising on potential financial solutions based on identified needs.
To advise customers of maturing fixed deposits for appropriate action and with the aim of retaining the deposits.
To assist in Resolving client queries in a timely and appropriate manner.
To assist in collaborating with product specialists, to deliver effective customer solutions.
To Ensure Fulfillment of minimum customer relationship touch points – e.g. 1 visit every quarter and 1 call and email a month depended on customer segment. 
To Prepare and submit all reports that may be required by the management summarizing individual and team loan activity.
To Ensure all customers are on-boarded on a digital platform i.e. GABPesa, Internet Banking.
To Ensure Product per Customer of 3 across the portfolio.
To have clear understanding of relationships, their life-cycles and the various product offerings that can be given to the customer.
To evaluate credit proposals and ensure the credit applications process on a timely basis within   the bank's set turnaround times.
Obtaining account opening documentation from new customers 
Opening of accounts for customers in the system and ensuring minimum required information is captured and customer is provided with a CIF number.
Following up with customers in the portfolio for missing information
Maintaining/ Updating customer data  on parameters such as Business turnover/ directors details etc
Prudently manage asset book and ensure minimum portfolio at Risk.
Qualifications, Experiences & Personal Attributes Qualifications  Bachelor's degree in a Business related field
 
Experience
Experience in Banking and a good knowledge of bank products
3 year experience in managing clients
Excellent interpersonal skill
Excellent communication and presentation skills
Personal attributes
Deciding and Initiating Action
Delivering Results and Meeting Customer Expectations
Entrepreneurial and Commercial Thinking
Persuading and Influencing
Planning and Organizing
Presenting and Communicating Information
Networking skills
---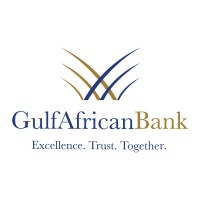 .
.
.
---