Get a free C.V. review by sending your C.V. to submitcv@careerassociated.com or click the following link. Submit C.V.! use the subject heading REVIEW.
IMPORTANT: Read the application instructions keenly
Click the Links Below to Get Job Updates.
https://www.facebook.com/groups/1126060830815705
https://t.me/joinchat/EBWPu0Cfzh880lRySce_AQ.
---
This article shared with permission from https://www.workitdaily.com/
To read the original article click here https://www.workitdaily.com/stay-positive-during-covid-19
---
Aaron Sanborn March 31, 2020
Keeping a positive attitude can be tough during normal times. It's a greater challenge when living through a worldwide crisis like the coronavirus pandemic.
But, no matter what your career situation is during the crisis, employed or unemployed, it's important to keep a positive attitude. Thinking negatively all the time not only affects your mental well-being, but it hurts your confidence. You're not the best version of yourself personally or professionally.
Sometimes it's the small things in life that can lead to big adjustments in attitude. Here are three steps you can take to improve your attitude during the COVID-19 crisis.
Invest Some Time In Yourself
With stay-at-home orders in effect across the globe, everyone has a little more time on their hands. There are some obvious ways to spend that extra time, such as quality time with family, cleaning, cooking, and catching up on book and podcasts lists.
There are also some less traditional ways to spend your time that may bring you a lot of joy.
Museums across the globe are currently offering free virtual tours. Just because you can't fly to Paris, doesn't mean you can't see what the Louvre has to offer. Some places are even organizing virtual concerts.
Yale University is offering its popular course "The Science of Well-Being" online for free. What better way to improve your attitude then to take a course about happiness?
Use this time to take advantage of something that you wouldn't have otherwise!
Invest Some Time In Your Career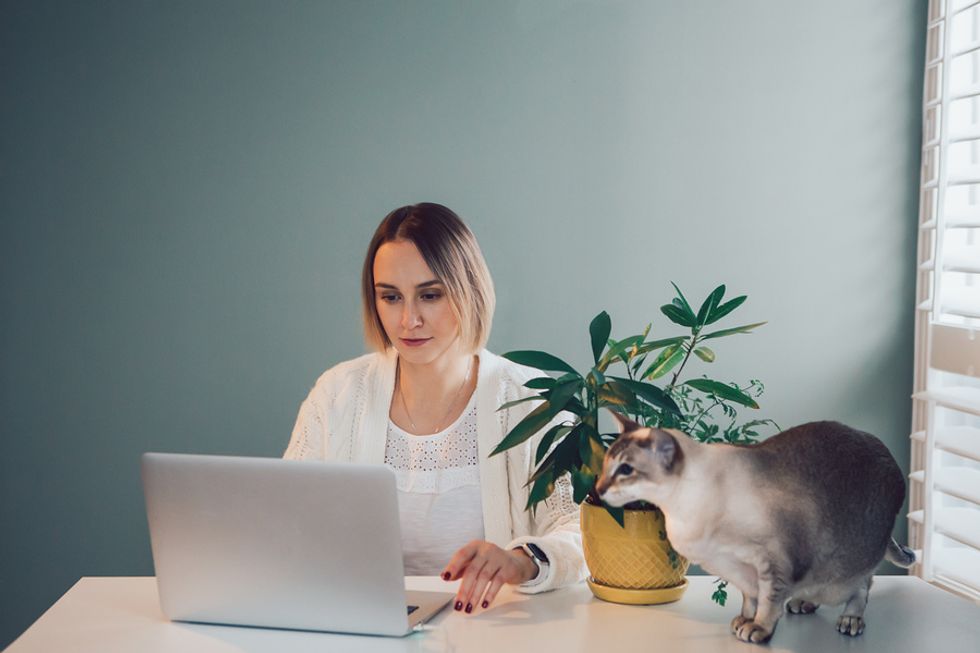 Here's the good news about investing time in your career: it applies to everyone!
Employed. Unemployed. Happy in your job. Miserable in your job.
No matter the situation, it's never a bad time to give your career some extra attention, and now is a great opportunity to do so.
One way to do this is to spend some time on your resume. If you're unemployed or looking for a career change, the reasons for wanting to update your resume are obvious. But, even if you're happy with your job, you should use this extra time to update your resume.
If it's been a few years since you've done a resume, it's likely outdated. Chances are you've served in multiple positions and acquired many new skills. Use some of this extra time to update both your resume and LinkedIn profile. Nothing is ever guaranteed, so it's good to have these both to go at a moment's notice, just in case. Ultimately, you'll feel good knowing that you're prepared.
This unprecedented period of time is also a great opportunity to upskill. There were already many free certifications and courses available online, but there are even more now as some organizations are making these available for free as a result of the coronavirus pandemic. LinkedIn recently announced that it was making 16 LinkedIn Learning courses available for free, including tips about working from home.
So, if there's a skill you want to learn about or beef up on, do a little research and you may find some great opportunities.
Reconnect With Friends and Colleagues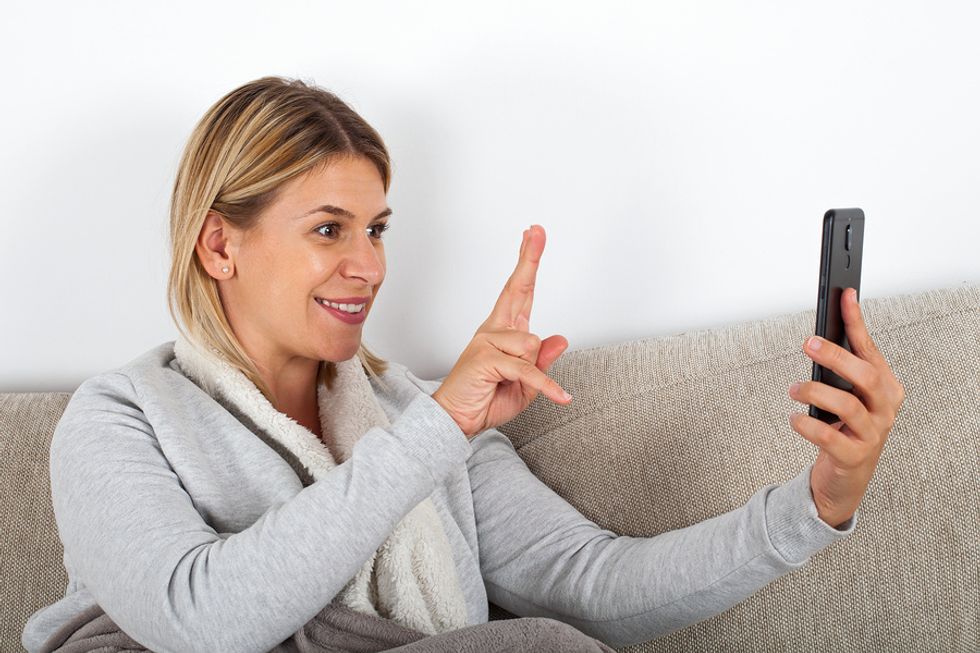 Between social media and virtual platforms like Zoom and FaceTime, the technology to stay in touch has always been at everyone's fingertips, we just don't always take advantage of it.
Now is as good of time as any to connect with old friends and colleagues. Everyone is struggling in their own way with the coronavirus pandemic. Some people have lost their jobs, some are working from home, and everyone is adjusting to a new reality one way or another.
Checking in with old friends and colleagues is a great way to help each other through this crisis. It could also potentially reignite some friendships and be a major morale booster. Same goes with reconnecting with old colleagues!
The added benefit of reconnecting with old colleagues is the fact that it's a way to build up your professional network. You never know when one of these former colleagues could point you in the direction of a new opportunity! Beyond that, it's just nice to stay connected to people who played important roles in your life, both personally and professionally.
These three steps are simple, but can go a long ways in giving you a better outlook as everyone works to make it through the coronavirus pandemic.
---