Get a free C.V. review by sending your C.V. to submitcv@careerassociated.com or click the following link. Submit C.V.! use the subject heading REVIEW.
IMPORTANT: Read the application instructions keenly
Click the Links Below to Get Job Updates.
https://www.facebook.com/groups/1126060830815705
https://t.me/joinchat/EBWPu0Cfzh880lRySce_AQ.
---
---
Working under the mentorship and supervision of the Nutrition Manager, the Commodity Tracking and Reporting Officer will be directly responsible to handle the receipt, storage, dispatch, distribution monitoring, documentation, accounting and reporting of commodities (Food and NFI) for the nutrition program. In liaison with the nutrition officers take lead in commodity management for all the nutrition program commodities
which include (COMPASS) program, nutrition surveillance, hospital feeding, nutrition education & counseling and promotion of maternal infant and young child nutrition in the camp.
Key Responsibilities
Track all commodities form point of origin to destination, counting all commodities received and comparing counts to waybills and other legal documents.
Ability to prepare timely, concise food request (SFP, OTP, and BSFP) and CP reports in line with donor format.
Ensure file claims for loss or damages, detailing such losses and verifying their disposal according to the procedures or expectations of the donor and IRC management.
Ensure accurate management of all 3-nutrition warehouses in Hagadera and nutrition programming to ensure safe, orderly, clean and vermin-free storage.
Ensure inventory control is maintained and conduct at least biweekly physical inventories to ensure that losses are controlled in storage.
Design, if necessary, and implement an orderly food, NFI, system for the controlled dispatch of commodities from warehouse under IRC supervision.
Ensure that distribution plans are prepared to ensure the timely delivery of the required commodities at each distribution sites.
Ensure complete lists of all program beneficiaries, including types, quantities and dates of entitlements received and reconciled with original consignments are accurately maintained.
Ensure that distributions have occurred in accordance to the intentions of the donor and IRC, noting anomalies and taking swift action to notify the Nutrition Manager when abuses are suspected.
Produce required weekly, biweekly, monthly commodity reports for submission to WFP and being available to prepare additional reports as requested by the Nutrition Manager.
Represent IRC in Food Coordination Meetings as per donor calendar.
Ensure all reporting deadlines are met, data updates from different operational areas are received and consolidated on a timely manner.
Ensure commodity records are maintained in compliance with IRC standard policies and procedures.
Any other duties as assigned by the supervisor.
Bachelor's degree in Supply Chain Management, Business Administration, Warehousing, M&E, or any related degree from a recognized University.
Minimum 3 years work experience in Nutrition commodities programming and logistics, preferably within busy NGO context.
Experience preferably with a busy NGO or a UN agency in handling of Food commodities, drugs dispatching and commodity tracking/accounting.
Be a member of a professional body KISM/CIPS-UK.
Knowledge of major donor regulations pertaining to commodities accountability and reporting.
Experience in dispatch and logistics planning, warehousing, storekeeping, bookkeeping and computer knowledge especially spreadsheets and commodity tracking systems or statistics packages.
Proven knowledge in computer packages and basic analysis skills especially with Ms Access, Excel and Word.
Excellent planning, coordinating and implementing skills.
Should be a problem solver and have good analytical skills.
Ability to effectively establish good rapport and relate to donors, NGOs and counterparts.
Strong report writing and team working skills.
Ability to work in hardship areas (previous experience in a camp setting will be an added advantage).

Please make sure to include copy of Certificate of Good Conduct in your application.
Standards of Professional Conduct:
The IRC and IRC workers are mandated to enforce the values and principles outlined in the IRC Way – Code of Conduct. These are Integrity, Service, and Accountability. In accordance with these values, the IRC operates and implements policies on Beneficiary Protection from Exploitation and Abuse, Child Safeguarding, Harassment-Free Workplace, Fiscal Integrity, Anti-Retaliation, Combating Trafficking in Persons and several others.
Gender Equality:
IRC is committed to narrowing the gender gap in leadership positions. We offer benefits that provide an enabling environment for women to participate in our workforce including parental leave, gender-sensitive security protocols and other encouraging benefits and allowance.
Kenyan nationals are encouraged to apply. International allowances are not available for this position. Salary and employee benefits are compliant to the Kenyan NGO Sector.
IRC is an Equal Opportunity Employer and considers all applicants on the basis of merit without regard to race, sex, color, national origin, religion, sexual orientation, age, marital status, veteran status or disability.
Disclaimer:
Please take note that International Rescue Committee (IRC) does not ask for any fees in connection with its recruitment processes.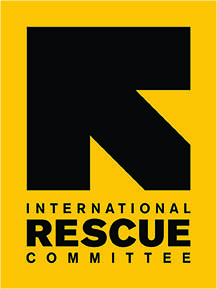 .
.
---