Get a free C.V. review by sending your C.V. to submitcv@careerassociated.com or click the following link. Submit C.V.! use the subject heading REVIEW.
IMPORTANT: Read the application instructions keenly
Click the Links Below to Get Job Updates.
https://www.facebook.com/groups/1126060830815705
https://t.me/joinchat/EBWPu0Cfzh880lRySce_AQ.
---
The Hub also has a presence supporting international trade and AGOA utilization in East Africa. This program in East Africa will be staffed by a Program Director, a Program Officer, and a Knowledge Management (KM) and Communications Officer, located in Nairobi, Kenya, and with support from the DAI office in Bethesda, Maryland.
II. Responsibilities and Tasks
The KM and Communications Officer's responsibilities include, but are not limited to, the following tasks:
Oversee the drafting of regular reports on the program's activities (including monthly activities updates and quarterly and annual reports)
Work with the Program Director to respond to ad hoc requests for reports from USAID
Review materials generated for program-sponsored events, such as national and international trade fairs – organize, brand, produce required marketing materials, and facilitate business participation.
Develop, approve, and update promotional materials to ensure program materials are branded correctly and consistently.
Research and develop knowledge management materials including success stories, and case studies which will record learning from the project
Script and produce audiovisual materials including presentations, webinars and short videos.
Coordinate the maintenance and development of content for the project's website and social media sites.
Manage communications consultants as needed to support program activities (ex. graphic designers).
Conduct periodic and systematic data collection and analysis of project results indicators, in conjunction with relevant project staff.
Contribute to activity monitoring and evaluation plans.
Contribute to reports on progress on results indicators and assist the Program Director in preparation of other reports as needed.
Other duties assigned by the Program Director that are consistent with the overall focus of the assignment.
III. Qualifications:
Ten years of experience working in communications and program evaluation.
Experience working on projects with a wide range of clients and counterparts.
A university degree in communications or a related field.
Demonstrated experience providing guidance on knowledge management and communications strategy to programs.
Prior experience working on USAID-funded programs.
Ability to organize, present, and disseminate information, and to draft clear and concise documents with minimal supervision.
IV. Reporting and Station
The KM and Communications Officer will report to the East Africa Program Director and the position is based in Nairobi, Kenya.
V. How to Apply
Candidates should apply to EATIH_Recruitment@dai.com providing all the required information and supporting documents. Applications should include a short cover letter or email, copy of signed and dated CV (resume), scanned copies of college and professional certificates, plus 4 examples of non-proprietary communication materials, which you wrote and/or designed. State the extent of your involvement in each piece. In the case of videos provide a link.
The closing date and time for submission of applications is May 30th 2020 at 11.00am East African Time.
.
.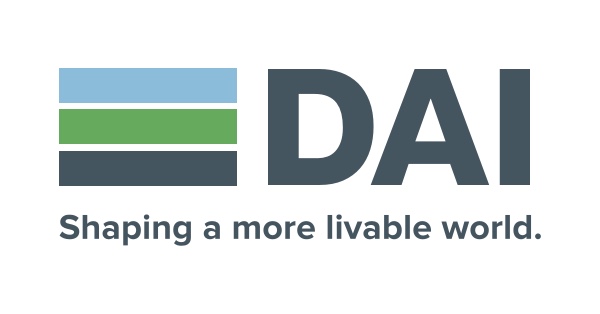 ---
.