Get a free C.V. review by sending your C.V. to submitcv@careerassociated.com or click the following link. Submit C.V.! use the subject heading REVIEW.
IMPORTANT: Read the application instructions keenly. Jobs asking for money are never genuine.

Click the Links Below to Get Job Updates.
https://www.facebook.com/groups/1126060830815705
https://t.me/joinchat/EBWPu0Cfzh880lRySce_AQ.
---
DRIVER II – KLRC 11: TWO (2) POSTS V/NO. 9/2020
Basic Salary Scale: Kshs. 28,314 – Kshs. 35,309 p.m.
Terms of Service: Permanent.
Duties and Responsibilities
This is the entry and training level for this cadre. Duties and responsibilities will entail:- Driving vehicles, detecting and reporting common mechanical faults, carrying out minor repairs, maintaining work tickets for vehicles assigned, ensuring safety of the vehicle on and off the road, ensuring safety of the passengers and/or goods, maintaining cleanliness of the assigned vehicle and ensuring adherence to traffic laws.
Requirement for Appointment
 For appointment to this grade, a candidate must have:-
 Kenya Certificate of Secondary Education mean grade D plain or its equivalent qualification from a recognized institution;
Valid driving license free from any current endorsements and valid for any of the classes of vehicles which the officer is required to drive;
Passed the Suitability Test for Drivers Grade II from the Ministry of Roads and Public Works;
First-Aid Certificate Course lasting not less than one (1) week from St. John Ambulance or Kenya Institute of Highway and Building Technology (KIHBT) or any other recognized institution;
Valid Certificate of Good Conduct from the Kenya police;
Minimum period of three (3) years active driving experience; and
Adequate knowledge of the Highway Code.
Core Skills
In addition to the above requirements, an officer must have the following skills:-
Team player skills;
Protocol, etiquette skills; and
Interpersonal skills.
How to Apply
Interested and qualified candidates are invited to make their applications by completing ONE (KLRC-HR-1)application form. The form may be downloaded from our Website https://klrc.go.ke
The Candidates should attach COPIES of the following documents to their application form:
National Identity Card
Academic and Professional Certificates and Transcripts
Any supporting documents and testimonials
Detailed Curriculum Vitae
In addition to the above requirements, candidates are required to comply with the requirements of Chapter Six (6) of the Constitution of Kenya, 2010. Applications should be submitted through the CEO KLRC and delivered at the Kenya Law Reform Commission offices on 3rd floor, Room 321 or through info@klrc.go.ke for online applications on or before 24th August, 2020.
https://klrc.go.ke/index.php/vacancies/665-klrc-call-for-applications
.
.
.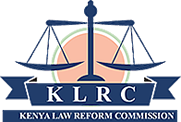 ---