Get a free C.V. review by sending your C.V. to submitcv@careerassociated.com or click the following link. Submit C.V.! use the subject heading REVIEW.
IMPORTANT: Read the application instructions keenly
Click the Links Below to Get Job Updates.
https://www.facebook.com/groups/1126060830815705
https://t.me/joinchat/EBWPu0Cfzh880lRySce_AQ.
---
Location: Kakuma, Kenya

Job Description
The mental health and psychosocial support (MHPSS) department seeks to ensure that crisis-affected populations have access to high quality humanitarian services focusing on the promotion, prevention and treatment of mental health concerns. The project addresses the mental health needs of the population currently residing in Kakuma refugee camp-Turkana county.
Job Overview/Summary
The psychologist will be responsible for providing evidence based psychological interventions to refugees within IRC programs or who are referred by other actors through the established referral pathway system. There will be a focus on vulnerable populations, specifically, but not limited to suicide prevention, trauma counselling, gender-based violence, psychosocial protection and patients with psychiatric disorders. This position will also involve study writing and analysis of current MHPSS situational findings.
Reports to: The position reports to the MHPSS Officer and works in conjunction with the Psychiatric Nurse and other PHC staff.
Major Responsibilities
Implement internationally recognized standard methodologies for evidence based psychological interventions and the management of clients. This includes ensuring the confidentiality of clients and respecting their decisions.

Support in MHPSS based studies to help identify gaps and offer recommendations.

Assess client's needs and presenting complaints and develop a care plan with the client based on those needs, including referrals to other services.

Provide age-appropriate culturally relevant individual and/or group psychological counselling to clients.

Support the client(s) coping process and mobilize their internal and external resources for processing acute adversity.

Maintain an effective working relationship and regular communication with other primary health care workers.

Maintain effective working relationships with relevant partners including referral organizations, community groups and other implementing partners (will be part of the MHPSS working group).

Complete daily case reports and data collection according to procedure provided by the MHPSS Officer and the MHPSS Technical Advisor.

Participate in proposal writing and drawing of budgets.

Ensure accurate and timely supply chain transactions.
Others
Other duties as assigned by the supervisor to enable and develop IRC programs.

Participate in formulating self-care sessions for IRC staff.
Qualifications
Graduate Kenyan psychologist with a minimum two-year professional experience.

Knowledge in conducting assessments, using screening tools and crafting individual care plans for clients seeking mental health services.

Experience in offering Virtual PFA is an added advantage.

Knowledge of the Inter-Agency Standing Committee (IASC) MHPSS in emergencies guidelines and other WHO tools e.g. MhGAP is desirable.

Personal qualities: Works well in and promotes teamwork, comfortable in a multi-cultural environment, flexible and able to handle pressure well.

Proficiency in English and professional writing skills is a requirement.

Please make sure to include copy of Certificate of Good Conduct in your application.
Standards of Professional Conduct: The IRC and IRC workers are required to adhere to the values and principles outlined in the IRC Way – Code of Conduct. These are Integrity, Service, and Accountability. In accordance with these values, the IRC operates and implements policies on Beneficiary Protection from Exploitation and Abuse, Child Safeguarding, Harassment-Free Workplace, Fiscal Integrity, Anti-Retaliation, Combating Trafficking in Persons and several others.
Gender Equality: IRC is committed to narrowing the gender gap in leadership positions. We offer benefits that provide an enabling environment for women to participate in our workforce including parental leave, gender-sensitive security protocols and other encouraging benefits and allowance.
Kenyan nationals are encouraged to apply. International allowances are not available for this position. Salary and employee benefits are compliant to the Kenyan NGO Sector.
IRC is an Equal Opportunity Employer and considers all applicants on the basis of merit without regard to race, sex, color, national origin, religion, sexual orientation, age, marital status, veteran status or disability.
Disclaimer:Please take note that International Rescue Committee (IRC) does not ask for any fees in connection with its recruitment processes.
.
.
.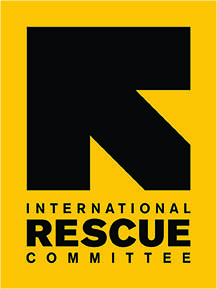 ---