Get a free C.V. review by sending your C.V. to submitcv@careerassociated.com or click the following link. Submit C.V.! use the subject heading REVIEW.
IMPORTANT: Read the application instructions keenly
Click the Links Below to Get Job Updates.
https://www.facebook.com/groups/1126060830815705
https://t.me/joinchat/EBWPu0Cfzh880lRySce_AQ.
---
Background:
The Feed the Future (FtF) Kenya Investment Mechanism (KIM) is a five-year project designed to unlock $400 million in investment for key sectors of Kenya's economy, including agriculture and energy, and for regional trade and investment opportunities under the Prosper Africa initiative. KIM addresses supply- and demand-related constraints for investment transactions and boosts the enabling environment (policy and regulations) to promote the flow of capital for business expansion. Through the mobilization of capital and building partnerships between stakeholders in the financial ecosystem, KIM supports USAID's overall goal of fostering broad-based, sustainable, and inclusive economic growth for Kenya.

KIM provides smart incentives and capacity building support to both business advisory service providers and financial institutions. These incentives are designed to create a sustainable ecosystem for businesses to access finance and investments needed to expand and grow. Business transactions are further supported by a diverse range of sustainable partnerships—with and among strategic businesses, institutions, government counterparts (county and national), and other development partners. These partnerships will lead to scaling and replicating creative approaches to unlock finance and investments, reduce risks of extending credit to the agriculture and energy sectors, and offer testing of innovative business models that can be scaled.
The Palladium Group:
Palladium is the implementing organization behind KIM. As a global leader in the design, development, and delivery of Positive Impact, Palladium creates enduring social and economic value. We work with foundations, investors, governments, corporations, communities and civil society to formulate strategies and implement solutions that generate lasting social, environmental and financial benefits.

For the past 50 years, we have been making Positive Impact possible. With a team of more than 2,500 employees operating in 90 plus countries and a global network of more than 35,000 technical experts, Palladium has improved – and is committed to continuing to improve – economies, societies and most importantly, people's lives.
Objectives of the Role:
Oversee strategic business initiatives from development through successful execution under the guidance of senior leadership and technical leads. Kenya Investment Mechanism has several initiatives in the early stages of development, including: establishing a loan fund in Northern Kenya to address women's access to credit, economic resilience, and the effects of COVID19 and the locust infestation on the economy; establishing a digital platform for traditional SME lending; E-commerce and digitization initiatives; youth employment initiatives; the identification of financial innovations to support enterprises negatively impacted by COVID19.
The technical administrator will provide decision support through research, the analysis of information, consideration of alternatives, and the preparation of presentations on the initiatives. (S)he will help identify stakeholders, analyze implementation options, identify needed resources, and create concept notes or white papers on a given topic.
Scope of Work:
The Technical Administrator will use strong leadership and problem-solving skills to assist the leadership team and from day one will have an immediate impact on the team's productivity and coordination by streamlining strategic initiatives, overseeing program priorities, and communicating objectives between crosscutting activities. The ideal candidate will have proven experience in a business management role, with a special focus on executive-level advising and interdepartmental collaboration.  
Responsibilities:
As a force multiplier of the leadership team, help drive multiple strategic projects across crosscutting activities of the KIM project including Operations, M&E, Communications, Technical Teams, etc.
·       Drive best practice communications and coordination between the COP and other senior staff in-country and with Palladium HO, enabling effective collaboration across the organization.
·       Successfully complete critical aspects of daily workflow with a hands-on approach, including drafting correspondence, and other tasks that facilitate the team's ability to effectively execute on top priorities.
Determine key performance indicators relevant to team performance against specific work plan deliverables.
Qualifications:
·       Proven success in a project coordination role with at least 8 years of work experience; 4+ years working directly with leadership teams.
·       Robust organizational, analytical, and administrative skills, and intercultural competence.
·       Strong English written and verbal communications skills.
·       Nimble mind with a focus on developing creative solutions.
·       Critical thinker with excellent commercial judgment.
·       Strategic thinker with an analytical, data-driven approach to problem solving.
·       Strong influencer, able to drive/inspire change to achieve results.
·       Connector of information, processes, people and products who is constantly thinking about ways to improve outcomes, productivity, collaboration and engagement.
·       Tech- and web-savvy with the ability to learn new concepts quickly. Excellent skills in Microsoft Word, Excel, and PowerPoint.
·       High level of integrity and management of confidential information.
Palladium is an equal opportunity employer, committed to diversity and inclusion.
.
.
.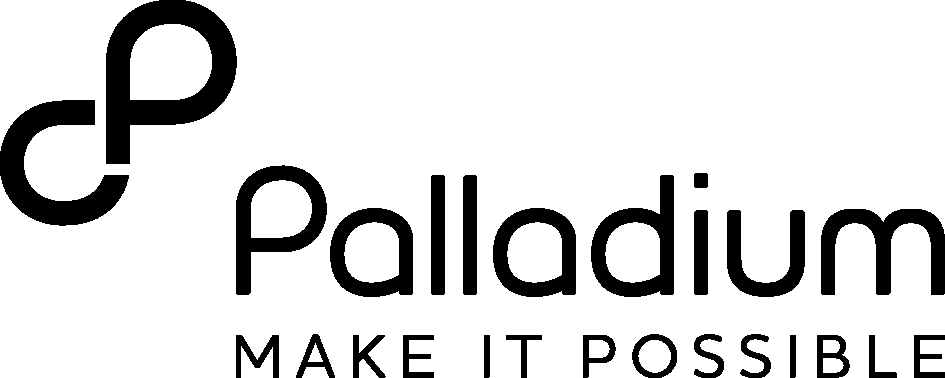 ---