Get a free C.V. review by sending your C.V. to submitcv@careerassociated.com or click the following link. Submit C.V.! use the subject heading REVIEW.
IMPORTANT: Read the application instructions keenly, Never pay for a job interview or application.

Click the Links Below to Get Job Updates.
https://www.facebook.com/groups/1126060830815705
https://t.me/joinchat/EBWPu0Cfzh880lRySce_AQ.
---
Company Overview:
Palladium is a global leader in the design, development and delivery of Positive Impact – the intentional creation of enduring social and economic value. We work with foundations, investors, governments, corporations, communities and civil society to formulate strategies and implement solutions that generate lasting social, environmental and financial benefits. 
For the past 50 years, we have been making Positive Impact possible. With a team of more than 2,500 employees operating in 90 plus countries and a global network of more than 35,000 technical experts, Palladium has improved – and is committed to continuing to improve – economies, societies and most importantly, people's lives. 
Palladium is a child-safe organisation, and screens applicants for suitability to work with children. We also provide equal employment to all participants and employees without regard to race, color, religion, gender, age, disability, sexual orientation, veteran or marital status.
Activity Overview and Role
Palladium seeks a Deputy Project Manager for the Regional Agriculture and Market Systems (RAMS) activity, a 5-year, $23 million task order under USAID's Regional Integration and Stronger Economics (RISE) IDIQ mechanism. RAMS is designed to promote increased agricultural production, trade, improved policies, finance and investment, and resilience to shocks and stresses in the East Africa region by addressing agricultural issues that can only be solved on a regional basis. RAMS will collaborate closely with USAID/Kenya and East Africa's regional intergovernmental partners, including the East African Community (EAC), the Intergovernmental Authority on Development (IGAD), and the Common Market for Eastern and Southern Africa (COMESA) region. The Activity is organized under four objectives: 1) Strengthening cross-border agricultural market systems, 2) Accessing and scaling technologies, 3) Strengthening regional resilience, and 4) Strengthening the regional agriculture policy and regulatory environment. The RAMS geographic area of focus includes the East African countries of Kenya, Tanzania, Uganda, Rwanda, Burundi, Ethiopia, Somalia, South Sudan, and Zambia.
The Deputy Project Manager will manage day-to-day operations and cross-cutting activities. S/he will contribute to the overall technical vision of RAMS, while ensuring seamless implementation through operational management. S/he will report to the Project Manager.
Primary Duties and Responsibilities
Support the Project Manager in the successful management of all administrative and programmatic functions and activities in line with the project's Scope of Work and approved annual work plans.

In the absence of the Project Manager, serve as the project representative, liaising directly with USAID, national governments, regional intergovernmental bodies, Palladium Home Office, implementing partners and subcontractors, and the private sector actors.

Oversee finance, operations, and Monitoring, Evaluation and Learning (MEL) activities under RAMS, ensuring USAID compliance and program cohesiveness among technical and operations staff.

Provide technical and managerial leadership and, in collaboration with the COP, build partnerships with key stakeholders.

Support adaptive management of RAMS, and work with staff, home office and USAID to adjust programmatic approach, staffing and resources if required based on continuous monitoring of the program course.

Support the annual work planning process and completion of high-quality deliverables.

Conduct communications and media relations in close coordination with USAID as required.
Required Qualifications
Bachelor's degree in agriculture, economics, international development, or related field. Master's degree preferred.

Ten years of relevant professional experience, managing donor projects at the senior level.

Five years of experience working on agriculture-related projects within the EA context.

Demonstrated expertise in two or more technical areas related to RAMS' scope (e.g., agriculture/livestock value chain development, regional integration, agricultural financing, accessing and scaling technologies, trade policy and trade facilitation, and resilience)

Thorough understanding of USAID policies and procedures from a compliance perspective, including knowledge of financial, operations, and monitoring and evaluation

practices.

Demonstrated ability to work effectively with intergovernmental, private sector, and governmental representatives, particularly at the regional level.

Strong Preference for Kenyan and East African citizens.
Palladium is an equal opportunity employer, committed to diversity and inclusion.
.
.
.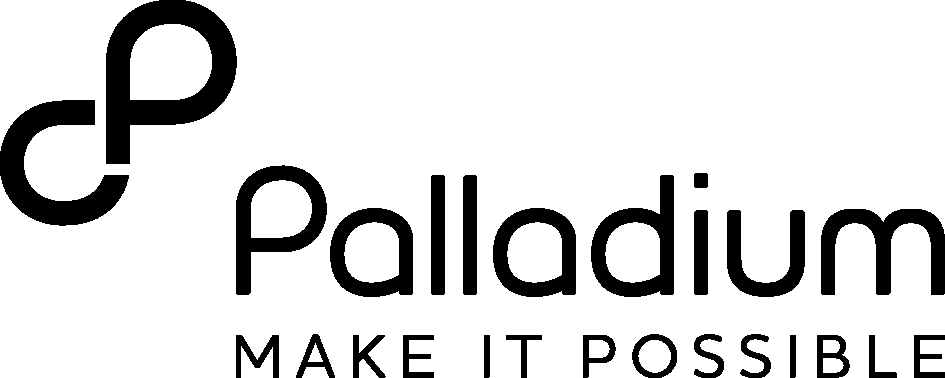 ---