Get a free C.V. review by sending your C.V. to submitcv@careerassociated.com or click the following link. Submit C.V.! use the subject heading REVIEW.
IMPORTANT: Read the application instructions keenly, Never pay for a job interview or application.

Click the Links Below to Get Job Updates.
https://www.facebook.com/groups/1126060830815705
https://t.me/joinchat/EBWPu0Cfzh880lRySce_AQ.
---
Job Description
Background/IRC summary
The International Rescue Committee's (IRC) mission is to help the world's most vulnerable people survive, recover, and gain control of their future. The IRC has been working in Kenya since 1992, providing health care, women's protection and empowerment, protection, governance and rights, and nutrition services to refugees and the host communities
Risk Community and Community Engagement
Risk communication and Community Engagement helps the IRC staff and partners to safely and effectively deliver messages to communities about COVID-19 – such as preventive measures to mitigate risks about the virus, where to seek medical care, and other essential services to meet their basic needs. RCCE is a suite of resources and methods to help deliver and maintain two-way communication with the community. It is aimed to keep both staff and clients safe through building trust and collective participation, while considering physical distancing and other preventive considerations implemented through coordinated multi-sector activities.
Job Overview
IRC is seeking a Risk Communication and Community Engagement Officer, based in Kakuma under the direct supervision of the Protection Manager and will support implementation of Signpost (two-way dialogue system for interaction with the community) and coordination of RCCE activities across sectors.  
Major Responsibilities
Work with the Signpost team to implement two-way communication through multiple channels including low technology approaches. 
Map community led RCCE activities and sectors' community engagement activities for complementarity and consistency
Liaise with Monitoring and Evaluation team in conducting assessments to inform the response
Collaborate with the community health and protection/client feedback teams to collect feedback, rumours and misinformation and use the information gathered to adapt communication and community engagement activities
Contribute to development of Information, Education and Communication (IEC) materials, Fact Sheets etc and updating of client/front facing staff such as community health workers, help desk assistants on the response and adaptations.
Compile and share ideas and methods across the different sectors on how to engage with communities in two-way communication
Support in training of staff on Risk Communication and Community Engagement and dissemination of the Kenya country program RCCE strategy across the country program
Compile Risk Communication and IRC program adaptation messages for clients from all sectors teams
Support dissemination of information and updates on the response to trusted community leaders, persons
Represent IRC in relevant inter-agency coordination meetings such Communication with Communities (CwCs) working group
Key Working Relationships
Position Reports to: Protection Manager
Position directly supervises:  N/A
Indirect Reporting: Signpost Manager
Other Internal and/or external contacts: Regular coordination with Health team, IRC protection team, Signpost team, other IRC sectors (Health, Nutrition, Women's Economic and Empowerment, Mental Health and Psychosocial Services) and with other humanitarian actors and partners
Qualifications
Job Requirements
Work Experience:
Approximately five years of relevant professional experience
Demonstrated Skills and Competencies
Excellent analytical skills
Training and facilitation skills
Working with forced migrants (refugees, asylum seekers) and refugee hosting communities
Education  
Higher national Diploma or bachelor's degree in a relevant field (e.g. social sciences, public health, social sciences, community engagements
Language Skills
Advanced English language skills, oral and written
Preferred experience & skills
Experience in RCCE, social behaviour change communication, accountability mechanisms in humanitarian context 
Excellent verbal and written communication skills as well as, an overall ability to be clear and concise in all communications
Strong organizational and time-management skills; ability to prioritize and deliver on time
Strong analytic problem-solving skills
Ability to work both independently and in a dynamic, cross-functional team
Proficient in Microsoft Office suite (Word, Excel, PowerPoint etc.)
Please make sure to include copy of Certificate of Good Conduct in your application.
Standards of Professional Conduct: The IRC and IRC workers must adhere to the values and principles outlined in the IRC Way – Code of Conduct.  These are Integrity, Service, and Accountability.  In accordance with these values, the IRC operates and enforces policies on Beneficiary Protection from Exploitation and Abuse, Child Safeguarding, Harassment-Free Workplace, Fiscal Integrity, Anti-Retaliation, Combating Trafficking in Persons and several others.
 Gender Equality: IRC is committed to narrowing the gender gap in leadership positions. We offer benefits that provide an enabling environment for women to participate in our workforce including parental leave, gender-sensitive security protocols and other supportive benefits and allowance.
 Kenyan nationals are encouraged to apply.  International allowances are not available for this position. Salary and employee benefits are compliant to the Kenyan NGO Sector. 
IRC is an Equal Opportunity Employer and considers all applicants on the basis of merit without regard to race, sex, color, national origin, religion, sexual orientation, age, marital status, veteran status or disability.
Disclaimer:
Please take note that International Rescue Committee (IRC) does not ask for any fees in connection with its recruitment processes.
.
.
.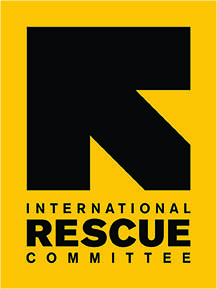 ---