Get a free C.V. review by sending your C.V. to submitcv@careerassociated.com or click the following link. Submit C.V.! use the subject heading REVIEW.
IMPORTANT: Read the application instructions keenly, Never pay for a job interview or application.

Click the Links Below to Get Job Updates.
https://www.facebook.com/groups/1126060830815705
https://t.me/joinchat/EBWPu0Cfzh880lRySce_AQ.
---
To oversee the customer onboarding functions to ensure full compliance to Account Onboarding policies and procedures, CBK Prudential guidelines, OFAC.
KEY RESPONSIBILITIES AND ACTIVITIES
Approving of account opening documents/Re-Activation/ Reinstatement
To ensure all account opening are executed as per the existing policies
Daily vetting and supervision of accounts, ensuring that Account Opening Forms are fully compliant
Ensuring KYC processes are followed to ensure fraud and operational losses do not occur through fraudulent account opening process
Support the AML-KYC function at Account opening to ensure that the Bank is not at risk of money laundering activities or at risk of being non-compliant to its AML-KYC Policies, the CBK Prudential Guidelines, POTA ACT and the POCAMLA Act
Ensure operational risk controls i.e. policies and procedures, audit report findings, dormant accounts and management of overdrawn accounts
In charge of data integrity
Tools Management
Ensuring tools are ordered for new and existing customers (timely)
Revenue assurance: Continuously analyzing revenue streams i.e. chequebook charges, debit card, credit card
Blocking/restricting of accounts channels as per instructions
Management of customer statement
Oversee distribution of tools to branches on a timely manner
Reports
Preparing of KYC/Dormant/tools reports (monthly)
Actioning on instruction from various bodies
To ensure action on instructions from KRA, Kenya Police, Courts, CBK etc from time to time
Facilitate internal and external audits
DECISION MAKING AUTHORITY
These decisions are made in consultation with the Head of shared services
Decision making is guided by clearing policies and procedures and CBK Prudential guidelines
Carry out continuous improvement initiatives within unit
Audit and controls champion for Customer Onboarding UnitThe job holder will be responsible for decisions relating to any discrepancies on account opening form e.g. where the account is in KYC and requires to be lifted or honoured. In cases where incoming funds have an invalid account and an alternative has been provided by the branch or relationship manager
Any KYC related issues
Bachelor's degree in a business course
At least 5 year in Banking with working knowledge of the Prudential Guidelines, AML Policies, KYC, OFAC
Excellent interpersonal and communication skills
Computer literate (Ms Word, Ms Excel and Windows)
Understanding of the KBA rules and standards
Good organizational and leadership skills
Understanding of Prudential guidelines on KYC and AML
Records Management
Analytical and keen to details
PROFESSIONAL CERTIFICATION REQUIRED
Diploma in Banking – AKIB will be an added advantage
How to apply:
Please apply via the application form below
Apply by: 30th Sep, 2020
.
.
.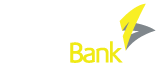 ---