Get a free C.V. review by sending your C.V. to submitcv@careerassociated.com or click the following link. Submit C.V.! use the subject heading REVIEW.
IMPORTANT: Read the application instructions keenly, Never pay for a job interview or application.

Click the Links Below to Get Job Updates.
https://www.facebook.com/groups/1126060830815705
https://t.me/joinchat/EBWPu0Cfzh880lRySce_AQ.
---
Posting Title:Regional Officer, Air Traffic Management and Search and Rescue, ESAF, P3.
Job Code Title:Regional Officer
Department/Office:United Nations Environment Programme
Duty Station:NAIROBI
Posting Period:25 August 2021 – 26 September 2021
Job Opening Number:21-Aviation-ICAO-162566-R-Nairobi (R)

Staffing Exercise: N/A
Org. Setting and Reporting
The Regional Office is primarily responsible for maintaining continuous liaison with the States to which it is accredited and with appropriate organization, regional civil aviation bodies and United Nations (UN) Agencies and programmes. The Regional office ensures interregional coordination and promotes the timely and harmonized implementation of ICAO Strategic Objectives, policies and decisions. The Regional Office also provides Member States and stakeholders with technical guidance and assistance for effective implementation of Standards and Recommended Practices (SARPs), Procedures for Air Navigation Services (PANS), Regional Supplementary Procedures (SUPPs) and Air Navigation Plan (ANP). The importance of the Regional Office's role in providing implementation support has been reiterated with the ICAO No Country Left Behind (NCLB) initiative that also contributes to attainment of UN Sustainable Development Goals.
Within this framework, the Regional Officer, Air Traffic Management and Search and Rescue (RO/ATM/SAR) deals with and is accountable for the work assigned to her/him pertaining to air traffic management (ATM), search and rescue (SAR) in the Eastern and Southern Africa Region. S/he works under the supervision of the Deputy Regional Director.
The incumbent reports directly to the Deputy Regional Director with whom s/he consults on complex technical issues.
Responsibilities
Function 1 (incl. Expected results)
Assists in the development of an integrated ATM system and the optimization of regional airspace, achieving results such as:
•Implement a performance-based approach to regional planning and implementation of the Aviation System Block Upgrades (ASBUs) in close coordination with other air navigation fields within the ICAO Secretariat.
•Promote and manage the implementation of the relevant ASBU elements within the ANP framework.
•Monitor emerging regional developments related to ATM/SAR and develop a relevant course of action through coordination with States, other regional offices, the ICAO HQ and stakeholders, as required.
•Provide technical input to the ICAO HQ on the progress of the regional implementation of the Global Air Navigation Plan (GANP) initiatives and relevant ASBU elements for consideration in future editions of the GANP and the ASBU framework.
•Provide guidance and support to the formulation and processing of proposals for amendment to the Africa-Indian Ocean Region (AFI) SUPPs and ANP to ensure their currency and accuracy as well as alignment with established ICAO policies, decisions and provisions.
•Support efficient and effective implementation of regional ATM/SAR requirements in the AFI SUPPs and ANP, and provide support to States in eliminating air navigation deficiencies.
Function 2 (incl. Expected results)
Provides support to facilitate the implementation of ATM/SAR requirements in Annexes and PANS, achieving results such as:
•Keep abreast of all amendments to Annexes and PANS related to ATM/SAR and identify specific needs for rollout activities in close coordination with the technical officers and Sections concerned in the ICAO HQ.
•Monitor the status of implementation of ATM/SAR requirements and provide technical guidance and advice to States, through correspondence, missions and meetings, and assist States in improving the effective implementation of ATM/SAR requirements.
•Guide and assist States in crisis response and implementation of contingency plans and facilitate the appropriate coordination with other States and the ICAO HQ.
•Facilitate inter-State coordination for large-scale programmes such as ATS route network, air traffic flow management (ATFM), reduced separation minima and ATS data link implementation.
Function 3 (incl. Expected results)
Implements the ICAO Regional Office Work Programme in the technical/operational field as directed, achieving results such as:
•Keep abreast of current civil aviation developments, including relevant activities of IATA, IFALPA, EUROCONTROL, CANSO, ISO and other international organizations and individual States.
•Keep abreast of proposals for amendment to SUPPs and ANP originating from other Regions and assess relevant information.
•Analyse States' needs/problems in the ATM/SAR field and propose solutions, including ICAO actions if necessary.
•Provide technical assistance and support for the efficient functioning of the AFI Planning and Implementation Regional Group (APIRG) and its subsidiary bodies.
•Organize, facilitate and support seminars and workshops aimed at developing capacity or addressing specific challenges.
•Prepare working papers, reports, briefs, and correspondence on technical/operational aspects of civil aviation.
•Identify technical cooperation opportunities and propose initiation of projects in the area of ATM/SAR and information management (IM).
•Follow up, foster and initiate actions aimed at achieving efficient and effective implementation by States of the Regional Plan and SARPs with particular emphasis on ATM, SAR, and IM subjects.
•Contribute to the development of material that supports operational implementation of new ATM, SAR and IM systems.
Function 4 (incl. Expected results)-
Manages regional databases and reference documentation, achieving results such as:
•Update databases of air navigation deficiencies and State and ANSP representatives.
•Follow up on States' resolution of unsatisfactory condition reports/incident investigations and update related data to enable airspace safety assessments.
•Keep up-to-date reference documents such as aeronautical information publications (AIPs) and charts.
Function 5 (incl. Expected results)
Provides support to the ICAO Universal Safety Oversight Audit Programme Continuous Monitoring Approach (USOAP-CMA) and participates in other ICAO safety-related activities, achieving results such as:
•Provide guidance and assistance to States in enhancing their safety oversight capabilities in the area of ATM/SAR.
•Provide guidance and assistance to States in the development, update and implementation of Corrective Action Plans (CAPs) to address findings identified through USOAP-CMA activities.
•Provide guidance and assistance, as required, for the update of information related to ANS in the USOAP CMA online framework, including State Aviation Activity Questionnaire (SAAQ), Compliance Checklist (CC), Protocol Questions (PQs).
•Participate in, as required, audits and ICAO Coordinated Validation Missions (ICVMs) and Regional Office Safety Team (ROST) missions, subject to successful completion of USOAP CMA training.
Function 6 (incl. Expected results)
Performs other related duties, as assigned.
Competencies
Professionalism: Familiarity with activities concerning ATM-related research, development, trials and demonstrations in progress in ICAO Regions. Familiarity with civil aviation issues in the ESAF Regions and the work of other related international organizations. Familiarity with ICAO publications related to safety management, aircraft operations and airworthiness. Sound knowledge of the ICAO work towards the implementation of Global Aviation Safety Plan and Global Air Navigation Plan (GASP/GANP) and their relationship to regional implementation activities. Knowledge of the Convention on International Civil Aviation. Thorough knowledge of ICAO functions, organization, international activities and technical publications related to ATM/SAR. Initiative and ability to work harmoniously as a member of a multinational and multidisciplinary team. Ability to develop and manage interregional projects working with states and major stakeholders. Shows pride in work and in achievements; demonstrates professional competence and mastery of subject matter; is conscientious and efficient in meeting commitments, observing deadlines and achieving results; is motivated by professional rather than personal concerns; shows persistence when faced with difficult problems or challenges; remains calm in stressful situations.
Communication: Speaks and writes clearly and effectively; listens to others, correctly interprets messages from others and responds appropriately; asks questions to clarify, and exhibits interest in having two-way communication; tailors language, tone, style, and format to match the audience; demonstrates openness in sharing information and keeping people informed.
Teamwork: Works collaboratively with colleagues to achieve organizational goals; solicits input by genuinely valuing others' ideas and expertise; is willing to learn from others; places team agenda before personal agenda; supports and acts in accordance with final group decision, even when such decisions may not entirely reflect own position; shares credit for team accomplishments and accepts joint responsibility for team shortcomings.
Planning and Organizing: Develops clear goals that are consistent with agreed strategies; identifies priority activities and assignments; adjusts priorities as required; allocates appropriate amount of time and resources for completing work; foresees risks and allows for contingencies when planning; monitors and adjusts plans and actions as necessary; uses time efficiently.
Accountability: Takes ownership of all responsibilities and honours commitments; delivers outputs for which one has responsibility within prescribed time, cost and quality standards; operates in compliance with organizational regulations and rules; supports subordinates, provides oversight and takes responsibility for delegated assignments; takes personal responsibility for his/her own shortcomings and those of the work unit, where applicable.
Leadership: Serves as a role model that other people want to follow; empowers others to translate vision into results; is proactive in developing strategies to accomplish objectives; establishes and maintains relationships with a broad range of people to understand needs and gain support; anticipates and resolves conflicts by pursuing mutually agreeable solutions; drives for change and improvement; does not accept the status quo; shows the courage to take unpopular stands.
Education
A first level university degree in aviation-related field or in a related field. A technical qualification in aviation such as an Air Traffic Control License (ATC) may be accepted in lieu of the first-level university degree.
Work Experience
A minimum of 6 years of experience as a qualified air traffic controller (minimum area control rating) is required.
Experience in the planning, implementation and operation of advanced ATM systems and procedures, with an emphasis on airspace management, safety assessment, collaborative decision making (CDM), air traffic flow management (ATFM) and ATS data link is required.
Experience in participating in or providing service to international meetings is required.
Experience working within a large aviation-related international organization is desirable.
Experience as an ANS inspector or ICAO auditor is desirable.
Experience in the area of information management (IM) is desirable.
Experience in managing technical groups, symposia, workshops and seminar, etc is desirable.
Experience in negotiating with government authorities is Desirable.
Languages
Essential
Fluent reading, writing and speaking abilities in English.
Desirable
A working knowledge of any other language of the Organization (Arabic, Chinese, French, Russian, Spanish).
Assessment
Evaluation of qualified candidates may include an assessment exercise which may be followed by a competency-based interview.
Special Notice
The ICAO Assembly recently reaffirmed its commitment to enhancing gender equality and the advancement of women by supporting UN Sustainable Development Goal 5 "Achieve gender equality and empower all women and girls."
Female candidates are strongly encouraged to apply for ICAO positions, especially in the Professional and higher level categories.
It should be noted that this post is to be filled on a fixed-term basis for an initial period of three years (first year is probationary for an external candidate).
ICAO staff members are international civil servants subject to the authority of the Secretary General and may be assigned to any activities or offices of the Organization, in accordance with the provisions of the ICAO service code.
ICAO staff members are expected to conduct themselves in a manner befitting their status as international civil servants. In this connection, ICAO has incorporated the 2013 Standards of Conduct for the International Civil Service into the ICAO Personnel Instructions.
ICAO offers an attractive benefit package to its employees in accordance with the policies of the International Civil Service Commission (ICSC).
The statutory retirement age for staff entering or re-entering service after 1 January 2014 is 65. For external applicants, only those who are expected to complete a term of appointment will normally be considered.
Remuneration: Level P-3 RateNet Base Salary per annum + Post Adjustment (net) per annum(*)
USD 62,120 USD 26,960
(*) Post Adjustment is subject to change.
United Nations Considerations
In accordance with ICAO Staff Regulations, the paramount consideration in the employment of the staff is the necessity of securing the highest standards of efficiency, competence, and integrity. Due regard shall be paid to the importance of recruiting staff on as wide a geographical basis as possible and ensuring equal gender representation. Subject to the foregoing, selection of staff members shall be made without distinction as to race, sex or religion, nor shall there be any discrimination on account of any disability of a candidate who meets the qualifications required to perform the tasks. Unless otherwise permitted under the ICAO Staff Regulations, appointment and promotion of staff members shall be made on a competitive basis.
Candidates will not be considered for employment with ICAO if they have committed violations of international human rights law, violations of international humanitarian law, sexual exploitation, sexual abuse, or sexual harassment, or if there are reasonable grounds to believe that they have been involved in the commission of any of these acts.
Candidates who have committed crimes other than minor traffic offences may not be considered for employment.
Applicants are urged to follow carefully all instructions available in the online recruitment platform, Inspira. For more detailed guidance, applicants may refer to the Manual for the Applicant, which can be accessed by clicking on "Manuals" hyper-link on the upper right side of the Inspira account-holder homepage.
The evaluation of applicants will be conducted on the basis of the information submitted in the application according to the evaluation criteria of the job opening and the applicable Staff Regulations and Rules, administrative issuances and guidelines. Applicants must provide complete and accurate information pertaining to their personal profile and qualifications according to the instructions provided in Inspira to be considered for the current job opening. No amendment, addition, deletion, revision or modification shall be made to applications that have been submitted. Candidates under serious consideration for selection will be subject to reference checks to verify the information provided in the application.
Job openings advertised in Inspira will be removed at 11:59 p.m. (New York time) on the deadline date.
No Fee
ICAO does NOT charge any fees or request money from candidates at any stage of the recruitment process, nor does it concern itself with bank account details of applicants. Requests of this nature allegedly made on behalf of ICAO are fraudulent and should be disregarded.
.
.
.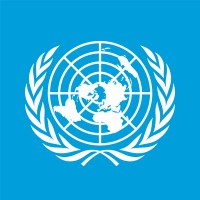 ---
Processing…
Success! You're on the list.
Whoops! There was an error and we couldn't process your subscription. Please reload the page and try again.
---